WELCOME TO YOUR NEW ROUTINE
The Chocolate Bar is a unique eatery located in the heart of downtown Grand Island. We provide a number of services and products. Get your day started with a coffee and item from our bakery. Lunch has never tasted so good, then at The Chocolate Bar! Our Lunch menu has a variety of gourmet wraps, salads, sandwiches and seasonal soups. Some of which are gluten free and vegan. As the day turns to night we are just the place to gather with friends to enjoy a dessert and drink. The Chocolate Bar is a great spot for any get together with friends. Call to make a reservation or rental. Make it a point to stop by and grab a bit to enjoy or slow down and relax. See you at The Chocolate Bar!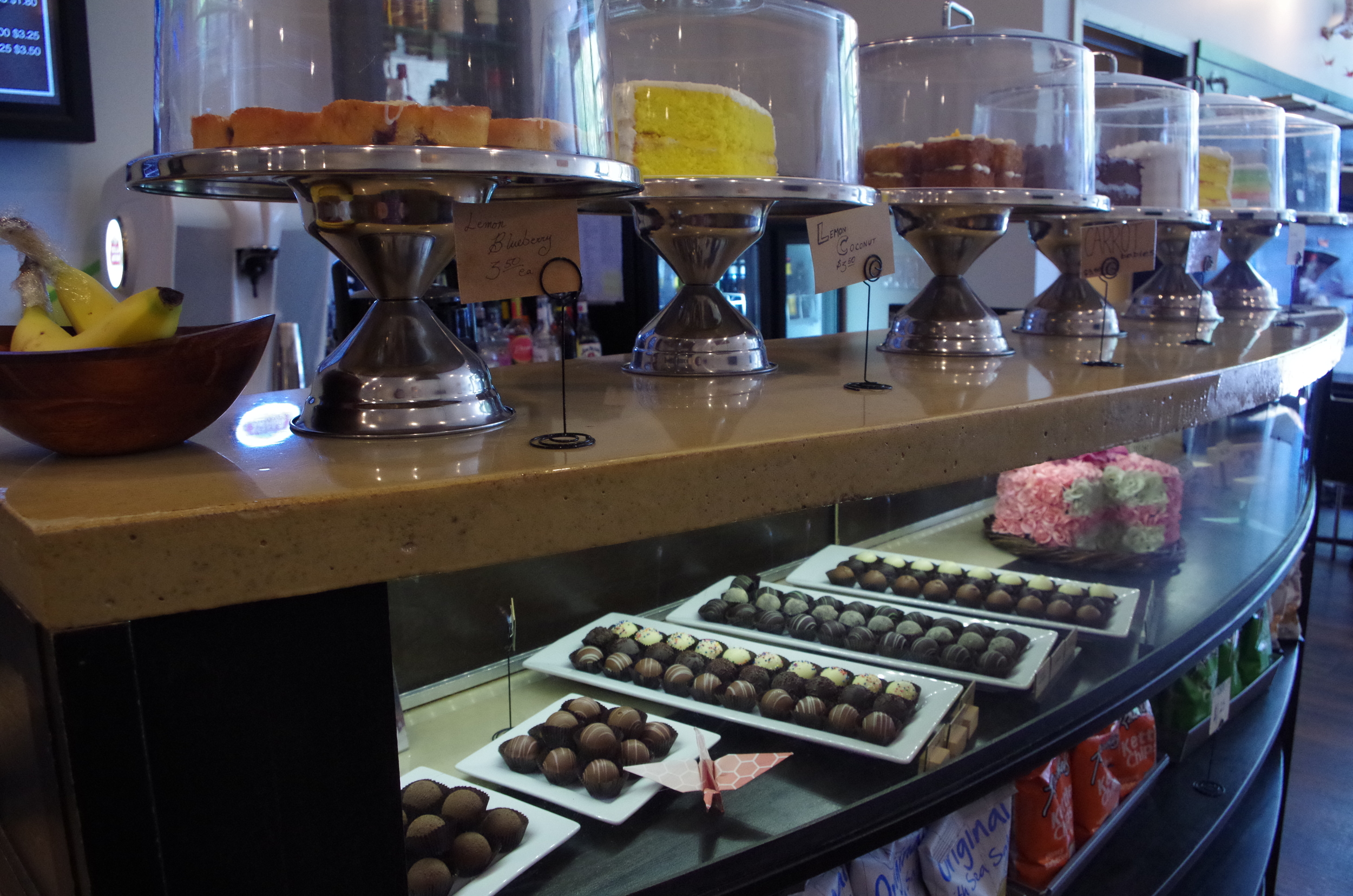 The Chocolate Bar unique eatery with big city atmosphere in the heart of Grand Island, Nebraska. Our mission is to provide a casual and accepting atmosphere that fosters relaxation, growth and inspiration through our food, drink, live entertainment and interactions. The goal is to achieve this through a strict focus on genuine customer service and a commitment to knowing and serving quality.
LIVE EVENTS & ENTERTAINMENT
Looking for something to do? Here at The Chocolate Bar we offer a wide range of entertainment. You can find something for everyone. Whether it's trying out some new dance moves with Dancing on Chocolate, to learning a new board game on our Game Night, to sitting back and enjoying a LIVE performance. We're giving you a reason to stop on in. For those of you looking for a place to chill and not be bothered, still stop on by. Most events will now take place in the addition and still allow for those who wish to come and enjoy a quite visit. We look forward to seeing you!
--> Check out our Calendar! <--
Located at 116 West 3rd Street, we are in the heart of downtown Grand Island, NE. With our modern style is nuzzeled among the historic buildings, we are easy to spot from the road. There is plenty of parking in front of our building and within the Railside downtown district. Closest parking to our location would be the Railside Parking at South Front and South Locust or North Pine and East 3rd Street. We encourage you to wander downtown, reminisce about the past, see the changes and experience the culture.